Presenter: Ryan H. Flax, Esq., persuasion expert and (Former) Managing Director, Litigation Consulting, A2L Consulting.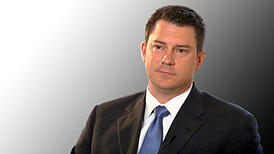 If you can win the battle of opening statements, you'll likely win your trial. Up to eighty-percent of jurors will make up their minds about your case during opening statements. In this webinar you'll learn the top-five ways to maximize persuasiveness during opening statements. From how to tell compelling stories to visually supporting your key arguments, this forty-five-minute webinar will reveal the best secrets from courtroom persuasion experts. Ryan H. Flax, Esq., A2L's Managing Director of Litigation Consulting is an accomplished litigator who helps trial teams perfect their trial story and trial presentation using the latest persuasion science.

TOPICS:
Why and how to frame your case as a story

What NOT to do when introducing your case to jurors

Why and how to support your opening statement with images and graphics

The value of a strong narrative.



Here are the details of the free webinar:

What: 5 Ways to Maximize Persuasion During Opening Statements
When: Watch anytime
How long: 50 minutes + 12 minute Q&A
Where: Online, once registered you will receive a personal login link
How much: Free
Why: Understand how to best persuade fact-finders during opening statements.
Who: Led by veteran litigator, Ryan H. Flax, Esq, A2L Consulting's (Former) Managing Director of Litigation Consulting.
How: Use the form to the right to register for the complimentary webinar and watch now or to save for later watching.