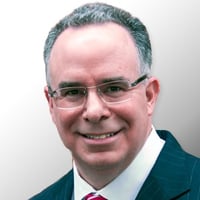 Presenter: Tony Klapper, Esq., persuasion expert and (Former) Managing Director, Litigation Consulting, A2L Consulting.

Persuadius webinar, Persuasive Storytelling for Litigation, is pioneering and valuable. Tony Klapper, Esq. will reveal the science behind why storytelling works and lessons learned from decades of trying cases and helping the world's top litigators as a litigation consultant at Persuadius.




TOPICS:
The science behind the storytelling
When you should use stories
A useful storytelling methodology to follow
Using litigation graphics to enhance your storytelling




Here are the details of the free webinar:

What: Persuasive Storytelling for Litigation
When: Watch anytime.
How long: 50 minutes + 10 minute Q&A
Where: Online, once registered you will receive a personal login link
How much: Free
Why: Understand how to best use storytelling to persuade and win your case.
Who: Led by veteran litigator, Tony Klapper, Esq., A2L Consulting's (former) Managing Director of Litigation Consulting.
How: Use the form to the right/below to register for the complimentary webinar.