A2L Consulting - Complimentary Litigation E-Book Download Center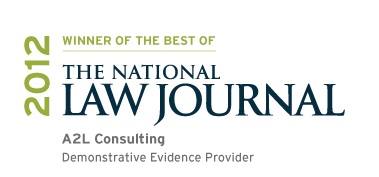 We believe that by sharing our ideas, experiences and techniques, the entire industry gets that much better. Thousands of people have downloaded our litigation e-books since 2011 and we release a new one every couple of months.

Please download as many litigation e-books as you like and encourage others to do the same.

A2L Consulting is a leading national litigation consulting company providing the following litigation support services: litigation graphics, mock trials, jury research, e-briefs and onsite courtroom technology support. A2L was founded in 1995 by attorneys and litigators to help enhance the trial presentations of the world's best litigators.
A2L Litigation E-Books Sorted by Popularity