NoVa's Trial Consulting Experts Are Houston's Top Trial Consultants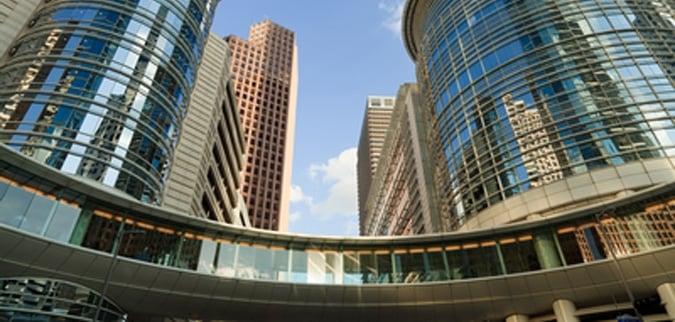 Whether you are an oil and gas litigator in Houston or a patent attorney in Northern Virginia, A2L Consulting has the capability to service your trial consulting needs. Our firm has worked with firms all over the country, and our team is especially familiar with the judges and courtrooms of EDTX and Texas generally.
There are many services A2L Consulting offers for those litigators looking to fulfill trial consulting needs. One of the most prominent services is the use of a litigation or trial consultant to work with a trial team in numerous facets. Depending on the needs of each particular team, services can range from graphics consultation to jury research to war room setup.
On the litigation graphics side, A2L Consulting's NoVa trial consulting office has a full staff of attorney consultants and graphic artists to cater to each firm's needs. Our consultants will maintain contact with the trial team to determine what medium to use for the courtroom presentation and what equipment to use to present it. In many cases, a Power Point presentation is extremely effective to convey difficult legal ideas and to simplify expert witness testimony. Other times, a static board is the most effective way to present valuable information like a chronological timeline. If you have a patent infringement case based anywhere between Northern Virginia and Houston, our graphic artists can even develop a 3d animation to show how the patent works and distinguish (or show similarity) between the patented product and alleged infringing product.
Aside from litigation graphics, A2L Consulting can also provide jury research to help you determine which direction to take your legal arguments at trial. We can pull a mock jury from your potential jury pool and present your legal arguments and courtroom presentation to them to evaluate the effectiveness of your intended arguments. Afterwards, our consultants will work in conjunction with the trial team to discuss the benefits of changing strategies or maintaining the current path leading up to trial.
If you need someone to help you set up a war room, our litigation consultants are experienced in working in the NoVa area to gather lists of potential vendors and even provide you with price quotes to take some of the legwork off of your trial team's plate.
Whether your firm is based in Houston or whether you are just litigation a case before a judge in Northern Virginia, A2L Consulting can work with your firm to meet any of your trial consulting needs. Our 16 years of experience gives us the confidence that we can provide you with superior services to assist your team throughout the entire life of your litigation.
Recent Articles by NoVa's Trial Consulting Experts
About A2L Consulting
A2L Consulting offers litigation consulting services to law firms and corporations worldwide. The firm's services include jury consulting, the consultative design of litigation graphics and deployment of pre-trial technology, courtroom electronics and the personnel to support that technology. A2L headquarters is in Washington, DC and it has personnel or a presence in New York, Miami, Houston, Chicago, Los Angeles and San Francisco. The firm's work routinely takes it to those cities plus Boston, Newark, New Jersey, Wilmington, Delaware, Philadelphia, Virginia, Maryland, Atlanta, Dallas, Phoenix and London, England. Since 1995, A2L Consulting has worked with litigators from 100% of top law firms on more than 10,000 cases with trillions of dollars cumulatively at stake.