NoVa's Trial Consultants Support Top Law Firms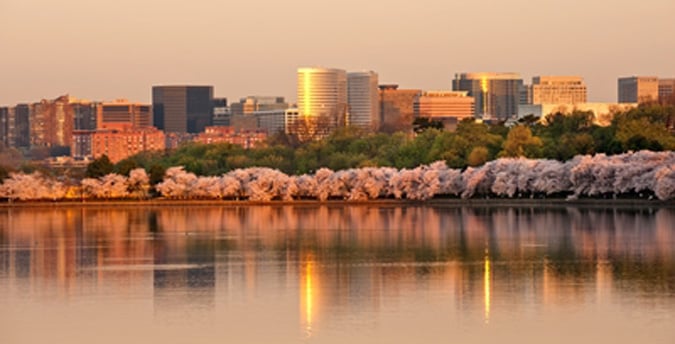 With 16 years of experience providing trial consulting support in the Northern Virginia area, A2L Consulting has working with 100% of the top law firms in the country. Because we know how important it is for litigators to work with experienced consultants, our staff has worked on hundreds of cases with all of the top firms. Our location in NoVa gives us the best of both worlds: proximity to Washington, DC and the charm of Old Town Alexandria.
One aspect of A2L Consulting that makes us stand out from other NoVa trial consulting providers is that our consultants are experienced attorneys. Effective communication between consultants and attorneys means litigators spend less time explaining legal concepts and arguments to consultants and more time focusing on developing their cases.
Our NoVa-based trial consultants have helped litigators from top law firms throughout all stages of trial. While typically trial consultants help with generating ideas for litigation graphics used at trial, they also can help with services such as case theme development, summary judgment graphics, war room setup and Markman tutorial scripts. Because A2L Consulting trial consultants are attorneys too, they can be trusted to handle more involved tasks than the average NoVa trial consultant.
When it comes to working with top law firms, A2L Consulting has the necessary experience and attitude to handle the litigators' specific needs. Our trial consultants know what it takes to work under pressure with tight deadlines all the while demanding the perfection that is needed to get the job done properly. If you need advice on specific equipment usage in a particular NoVa area courtroom, we can provide advice on whether the courtroom is set up for the technology and what medium is most appropriate to accomplish your end goal.
Not only can our trial consultants help you with the technical side of your trial, they can also provide some insight as to which arguments and ideas are best suited to be presented visually to the jury for greatest impact. If you would like to supplement expert witness testimony with graphics at your trial, A2L Consulting trial consultants can work directly with your expert to ensure complete accuracy of the data.
At A2L Consulting we have experience working in many NoVa area courtrooms including the Eastern District of Virginia and several DC and Virginia state and district courts. We have trial consultants available to handle any of your litigation needs.
Recent Trial Consulting Articles by NoVa's Trial Consultants