Presentation Services for Trial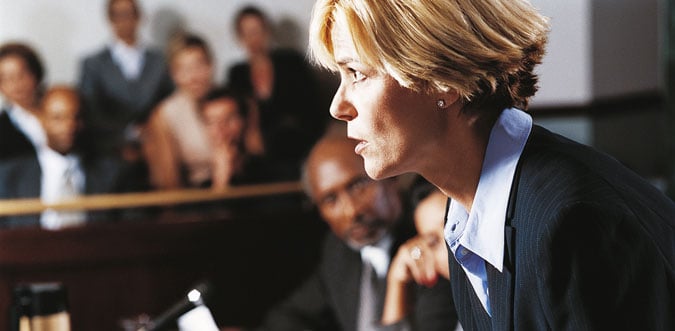 Since the mid-1990s, A2L Consulting has provided presentation services to trial attorneys and litigators nationwide. Our team has supported hundreds of trials, hearings and arbitrations in state and federal courts as well as arbitration facilities nationwide.

We believe that overpreparation leads to flawless presentations. Accordingly, we send trial technicians to trial who have been the 1st chair IT technician for at least dozens but often hundreds of trials. Usually, they have seen everything from rural courtrooms with spotty electricity support to federal judges who would snap if they say technology glitches. Our presentation services specialists are the world's best experts in what they do.
Our preferred trial presentation software product is Trial Director. With more than an 80% marketshare, we believe their success is the result of putting out a product that works. When we are providing presentation services, we make use that proven and time-tested products like Trial Director and PowerPoint since we know they will work, everytime.

Like driving a world class sports car at over 100 mph, we believe that our work should be boring. That is, no bumps, no glitches, no oversteer or understeer. Everything should just hum along just as it was engineered to do so.

We encourage you to learn more about our presentation services by any of the following methods:

Have Questions or Need Help?
Contact Persuadius 24/7 to run a conflicts check, ask a last-minute question or talk to us for any reason.


I would be happy to serve as your point of contact for questions about jury consulting, mock trials, litigation graphics, in-court trial support technicians, visual advocacy and other litigation consulting services:



Michele Hargrove
Director, Client Development
800.847.9330
hargrove@persuadius.com
About A2L Consulting Presentation Services

Operating from its Washington, DC headquarters, A2L Consulting provides presentation services nationally. Our technicians are frequently found in New York, New Jersey, Los Angeles, Chicago, Dallas, Philadelphia, Wilmington, Houston, Miami, Atlanta, Boston, San Francisco, Seattle, Detroit, Phoenix and Minneapolis. Since 1995, our firm has supported litigators from all major law firms on more than 10,000 cases with trillions of dollars cummulativily at stake.