Trial Consultant = Litigation Consultant, Jury Consultant, Trial Technician or Something Else?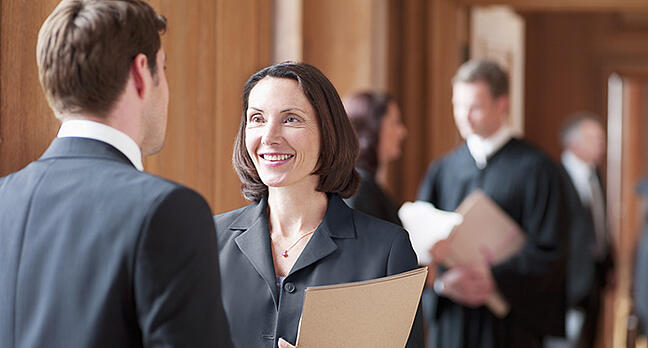 The term "trial consultant" can have many meanings in our industry, and indeed, its meaning is continuing to evolve. We believe the term to be synonomous with the term litigation consultant. That is, we believe a trial consultant is someone, like a litigation consultant, who consults, in some form, with a trial team and/or their client(s).

This trial consultantion could be focused on jury analysis, designing the technology layout for the courtroom, running the courtroom trial presentation hot seat, preparing the litigation graphics, designing the electronic brief, cutting depo clips, developing a litigation mind-map to organizae the trial presentation, teaching litigation counsel to present better or countless other forms of consulting related to trial.

A2L Consulting has been providing trial consulting services since the mid-1990s. Our clients include litigators from every major law firm and they are located around the world. Our trial consultants are located throughout the country.

We invite you to contact us to set up a conversation with a trial consultant or we invite you to view our e-publication, The Litigation Consulting Report, made up of A2L trial consultant authored articles.
Additionally, below are a variety of A2L on-site resources that relate to the services of a trial consultant:



About A2L Consulting

Our firm has provided bullet-proof trial consulting services since 1995. Our clients include all major law firms. We have an personnel or a presense in the following locations: Washington, DC, New York, Los Angeles, Houston, San Francisco, Miami, Atlant and Boston.




Have Questions or Need Help?
Contact Persuadius 24/7 to run a conflicts check, ask a last-minute question or talk to us for any reason.


I would be happy to serve as your point of contact for questions about jury consulting, mock trials, litigation graphics, in-court trial support technicians, visual advocacy and other litigation consulting services:



Michele Hargrove
Director, Client Development
800.847.9330
hargrove@persuadius.com
Browse A2L Trial Consultant Articles by Topic