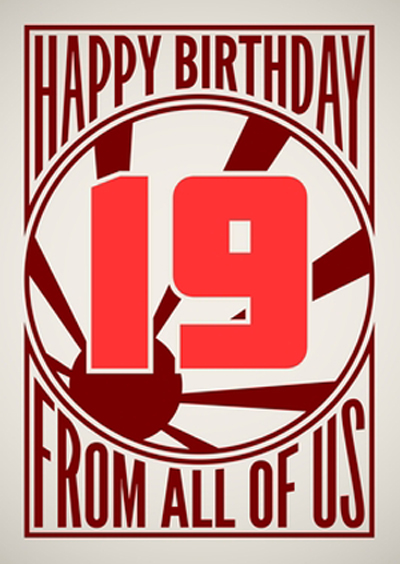 by Ken Lopez
Founder/CEO
A2L Consulting
Today marks A2L Consulting's 19th anniversary. Almost 20 years ago, I began planning to set up this company even while I was finishing law school. Now we are one of a small handful of top litigation consulting and visual persuasion consulting firms in the country.
In these past 19 years I have observed massive changes in the ways in which people communicate, both inside and outside the courtroom. In 1995, it was still fairly novel to have a website. Using the Internet Wayback Machine, you can still see what ours looked like at the time. Yikes, right?
Ours was not the only goofy-looking site at the time. Here's what the websites of Kirkland & Ellis, White & Case, and Paul Hastings looked like. It's a simple visual reminder of how far we have all come. Remember, 19 years ago, O.J. was just getting in trouble, and neither Google nor Amazon existed yet. And many major law firms didn't yet have a website.
Today, A2L is a closely integrated professional services firm offering jury consulting, litigation graphics consulting, on-site courtroom personnel, and visual persuasion services. Back then, we were primarily an animation company for lawyers. Things have certainly changed in our business, and in business in general.
Looking back over the last 19 years, here are 19 industry changes that are useful to reflect on, since they often point the direction to future change.
1. Storage of data is virtually free now. Nineteen years ago we used laser disks to play deposition clips inside the courtroom. Some firms still bring servers to war rooms, but most have adapted and realize that they can store pretty much everything they would ever need for trial in the palm of a hand.
2. Litigation graphics production was a lot more like Kinko's in 1995. After a meeting, a graphic artist would produce what the lawyer said to produce. Today's litigation graphics consultants are expert in storytelling and visual persuasion and often are in a position to help design the presentation strategy for trial.
3. More often than not, courtrooms are now wired for presentations. Nineteen years ago, we had to bring everything in the courtroom for every trial since no one had any technology set up.
4. I think practicing law was a lot more fun for a lot more people back then. Money wasn't unlimited, but it could seem that way. But now as large law firms look a lot more like large corporations, the days of wild holiday parties and limitless expense accounts are now a thing of legend. Overhead is dropping everywhere.
5. With the rise of the Internet came a fast flow of information, and we all became a whole lot more knowledgeable. Remember Shepardizing with books? Today, we can research a judge online in no time.
6. We're now understanding what it really means to persuade someone and how best to do it. Science is teaching us that using techniques like storytelling and creating emotional connections with jurors will increase persuasiveness.
7. Dr. Phil was still running a jury consulting firm. Yes, we have our industry and Oprah to thank for Dr. Phil. It was as a result of his work for her in a defamation case related to the beef industry that he found his way to television.
8. Nineteen years ago, law firms did not really reflect the population in terms of race and gender. It's not perfect yet, but we're clearly on a path in that direction.
9. Social Media. From the way in which we conduct juror background research, to how law firm scandals spread, to how quickly one of our blog articles becomes a major hit, social media has accelerated everything. We released a book on social media last year, and some of the articles in it have been read tens of thousands of times.
10. Litigators practice their trial presentations more now. 19 years ago, I think lawyers were much more reticent to practice, and now, structured practice has become central to many of our engagements at A2L.
11. The New Normal. Nineteen years ago, large law firms did not have as much competitive price pressure for litigation as they do now. Competition has increased dramatically since 1995. Our book about the new normal legal economy has been downloaded thousands of times.
12. PowerPoint. Hard as it is to believe, the emergence of PowerPoint in the courtroom did not begin in earnest until the early 2000s. In 1995 it was mostly printed trial boards. I remember bringing more than 400 boards to one trial. Now, firms like A2L are doing amazing work with PowerPoint.
13. Courtroom Animation. Similarly, the need for 3-D animation has been reduced by the creative use of tools like PowerPoint to show jurors what they need to see.
14. Blogging has emerged as an information medium. Our litigation blog is probably the most widely read publication of its type, with 5,200 subscribers. It's free. Remember when we all paid hundreds of dollars for similar information?
15. Tablets have pretty much replaced laptops for many uses. In 1995, laptops were just emerging. Desktop computers were the standard. Now, we are seeing iPads in use regularly in the courtroom.
16. Email. Hard as it seems to believe, many people, certainly many large law firm partners, did not have email in 1995. Now we can't live without it.
17. Law firm marketing and business development have come of age. Most of the common techniques of branding, marketing communications, media relations, advertising, and others hardly existed in 1995. Marketing took hold in the early 2000s. Now, we're seeing real progress with some law firms running business development teams successfully.
18. Litigators helping litigators. Litigators on our team are helping other litigators improve their game. This service, a component of litigation consulting, simply did not exist 19 years ago.
19. Litigation Consulting. I think A2L was the first firm to widely use the term "litigation consulting" back in the 1990s. Now, in a case with $10 million or more at stake, it is routine to find a litigation consulting firm on both sides of a case. In a case with $100 million at stake, it would nearly qualify as malpractice not to have litigation consultants on both sides of the case.